PMCSG - History - Lubricants - Oils - Industrial Applications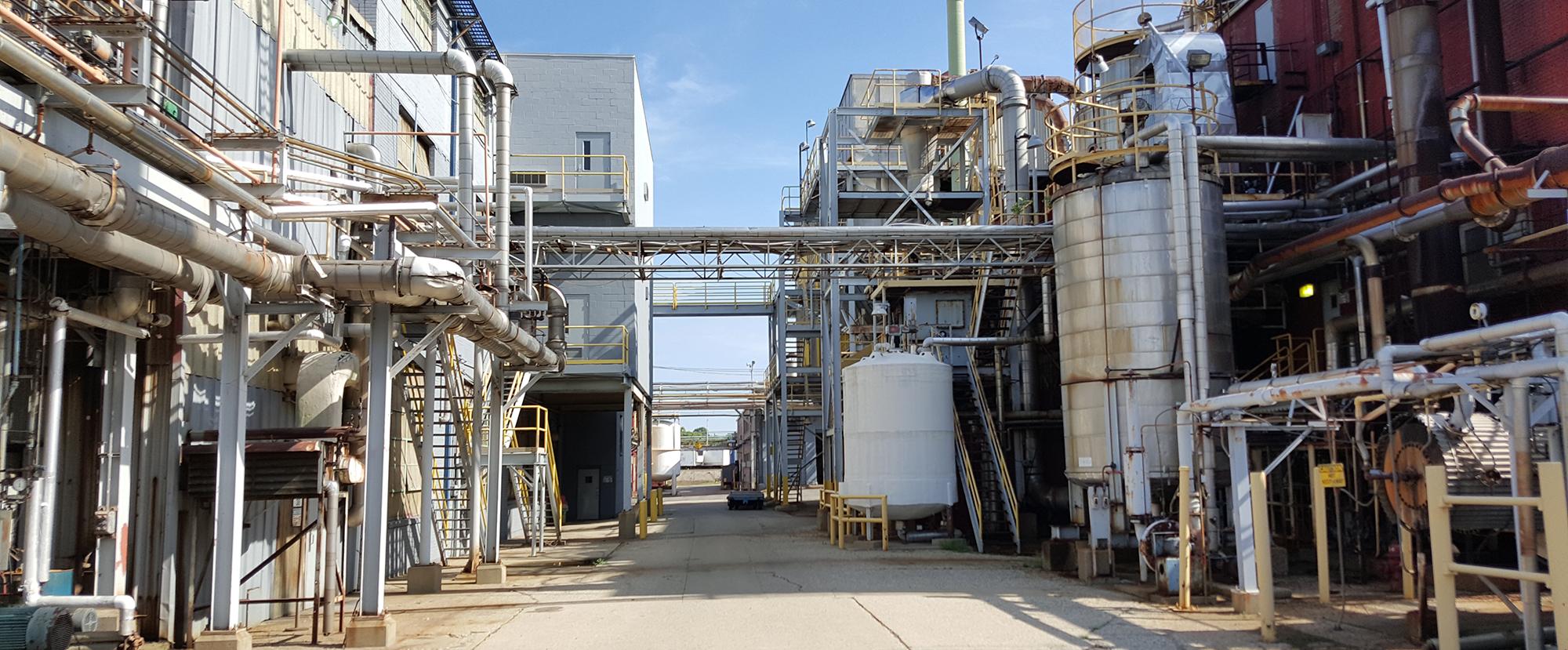 Maumee Chemicals (1920-1967)
Maumee Chemicals was founded in 1920 by a group of chemists who had recently left DuPont Chemical. Maumee would later go on to be a division of Sherwin Williams, before being acquired by PMC Global and becoming PMC Specialties Group.
PMC Specialties Group, Inc
PMC Specialties Group, Inc. (PMCSG) is headquartered in Cincinnati, Ohio. It is a subsidiary of PMC, Inc., a privately owned company located in Sun Valley, California. PMCSG makes customized products to suit the customer's individual needs. Our mission is to deliver the best value and service to our customers worldwide by maximizing the long-term value of our businesses through investment in our employees, technologies and operations. To support our businesses in custom manufacturing of azole chemistry and phthalic derivatives, including saccharin, PMC Specialties Group, Inc. has developed expertise in diazotization, hydrogenation, amidation and chlorination. This background of technical expertise is now applied to helping our customers stay competitive in the world markets they serve.
Focus on Specialty Chemicals
PMC Specialties Group, Inc. combines its technical expertise, logistical capabilities, world class suppliers, and global distribution network to exceed customer's requirements wherever they may arise. Inventories are maintained in several locations in the U.S. and internationally to insure rapid service to its customers. PMCSG transacts business in over 60 countries worldwide. In these cases, PMC Specialties Group, Inc. assumes currency risk and protects the profitability of its customers.